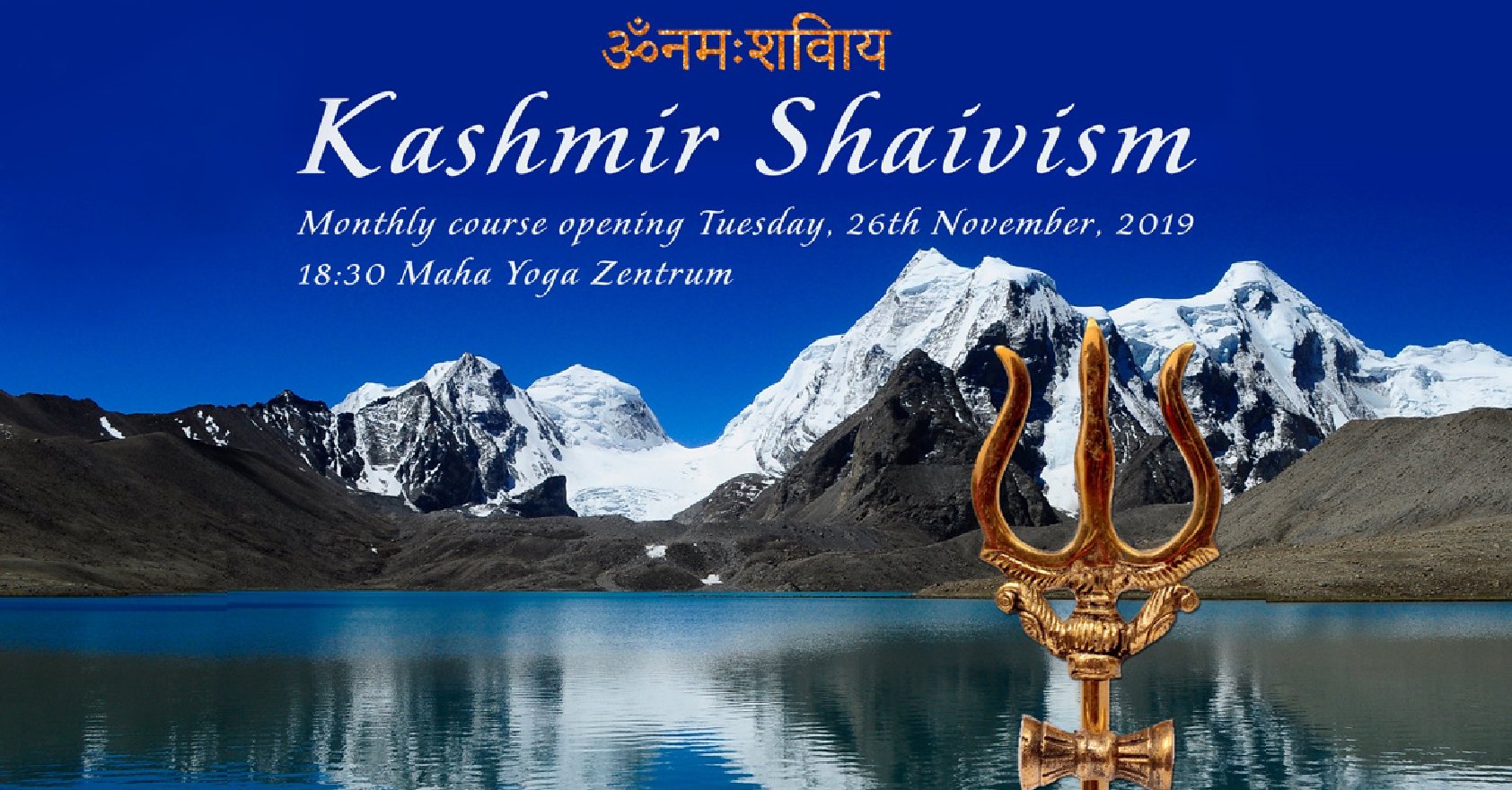 The course is closed but will reopen in some weeks (status: March 14th, 2020).

About
"Shiva" means the "good one", the benevolent, the kind. In the Indian tradition Shiva is the aspect of divine that reveals Itself, that unveils the Truth and sets you free. Shaivism is a path to discover the nature of reality, the mysterious relationship between what is finite and all that is infinite, and who we really are, the essential Self. Shaivism reached its pinnacle in Kashmir as a non-dual – Advaita – approach to Tantra, embracing all that exists as essentially spiritual. Everything is consciousness.
What you will learn
This course embarks on that path step by step, unfolding the cosmology and symbolism of Kashmir Shaivism as the basis for many practices and initiations on this Liberation Way.
A "map" of the spiritual paths
Methods to awaken Consciousness
Practical study of the Shiva sutras & other tantric texts
Sanskrit as a sacred alphabet
Spirituality in daily life
Course Fee

One free trial class per person.
Regular: 54 € per month
Members *: 50 € per month
* Members of Deutsche Akademie für traditionelles Yoga e.V.
In case you are taking either the Yoga or Tantra Yoga class of our school you receive a reduction of 25 % for the course fee for the Kashmir Shaivism course.
Dates
Dates will follow.
Contact
Adress
MahaYoga Zentrum
Brunnenstr. 147
10115 Berlin
(directly at underground station Bernauer Str. (U8) – elevator exit)
Image source (the original has been modified):
https://commons.wikimedia.org/wiki/File:Lake_Gurudongmar,_in_summer_months,_Sikkim_India_2010.jpg